After our digizen lesson with Ms Kyla, we were able to create our own and post them to our blogs. Check out some of our submissions and click on the link to leave us a comment!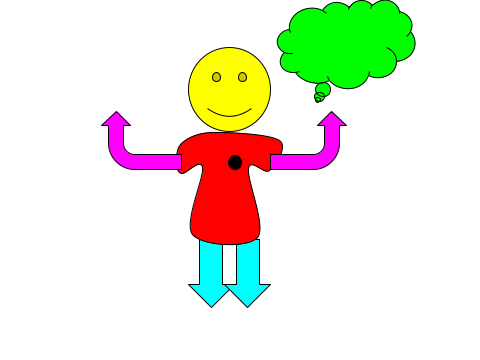 What makes a good digizen?
Today in Math Miss Kyla came to talk to us about what makes a good digizen
. What is a digizen? A digizen is a online good citizen, and what's a citizen? A citizen is a good person to there own country.
Anyways this photo is a good digizen. The face shows it's a positive person, the bubble is there because they think twice, the shirt represents our school, the arms are shown that they are strong and the arrows show that they are choosing to take the right path and leave good foot prints.
Today in the middle block we worked with Miss Kyla, we were told to make a person on google drawings and explain what it means. So this is my person the things I drew down are curls. a smiley face, triangle, heart and two arrows.
The curls represent what you press on which means you have to be careful what you press on or watch while online, the smiley face represents kindness while your online, the triangle represents truthfulness which means you have to always be true to others, the heart represents love which means you always have to show love and respect to others while you are online and the arrows represents respect which means you have to always show respect towards others.
My nose means that he is a brain stormer.
MY ear's mean That He shows love to the people around him.
my hat means That every one is a nice big star in his hart.